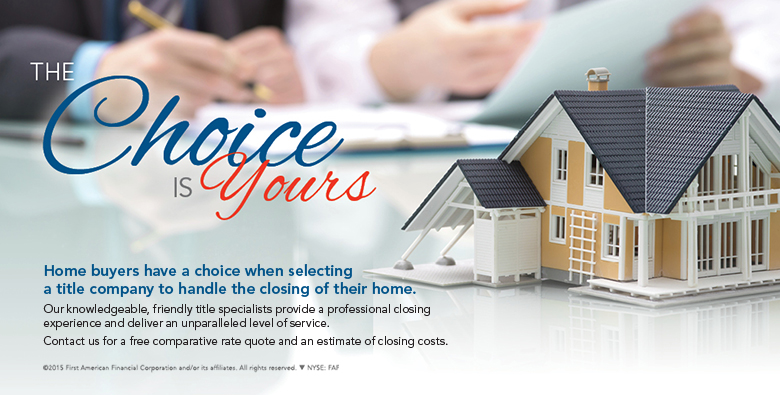 Buying a home is one of the biggest investments you will make in your lifetime. Aside from the keys and any kind of security system you may use to protect your home, the most important thing you can do to protect your home is to have a title insurance policy to protect that investment.
What is Title Insurance – Watch Video
After you sign your purchase contract typically a title search will be ordered by either your attorney, real estate agent or lender.  An in-depth title search is generally comprised of a thorough examination of public records conducted by a Title Agency such as University Title. This search protects you by ensuring that no judgments, liens or outstanding obligations belonging to the seller can attach to you when you become the new owner of the property.
The title search will also ensure that ownership of the property has been properly passed from owner to owner through each deed prepared and executed, guaranteeing that no one else can claim an interest in your property in the future. It also provides information for you which define the boundaries and uses and restrictions of your property.
The bottom line is that a title search gives you peace of mind regarding one of the biggest financial investments you will ever make and reduces the risk of title problems arising in the future if you decide to sell your property down the road.
In addition, Title Agencies typically act as the Settlement Agent in real estate transactions. In doing so, the Title Agency becomes the keeper of the money involved in the transaction. We act as a third party, holding funds (deposits, buyer funds etc.) until the agreement is finalized. As Escrow/Settlement Agents we ensure both parties (buyers and sellers) hold up to their end of the deal to ensure a smooth closing. Once the closing takes place, we release or disburse any funds to the proper parties (Realtor and attorney commissions, seller proceeds, payoffs etc.). We also ensure that the documents that need to be recorded to validate the transaction such as the deed and mortgage are provided to the appropriate parties.
Important information about Wiring Funds. Please watch the video below regarding the safety of your closing funds. We will NEVER change the wiring instructions of where you should wire your closing funds to via email.